Women's Contemporary Basics Collection
Why should kids have all the fun?
We've been working on this set of women's contemporary basics for a while now, making sure we choose the best silhouettes as a foundation for daily wear around the house and around town. We've tested these pieces with our friends, and are confident that you'll love these as much as our friends do.

These tops use our standard 100% cotton or tri-blend poly/cotton/rayon heather grey jerseys, and are finished with a double wash to really make it soft to the hand. Most of our pieces, just like our kids styles, have a relaxed fit so it provides lots of room for movement and comfort.

These pieces will be staple items for us, and we know will be for you too! : )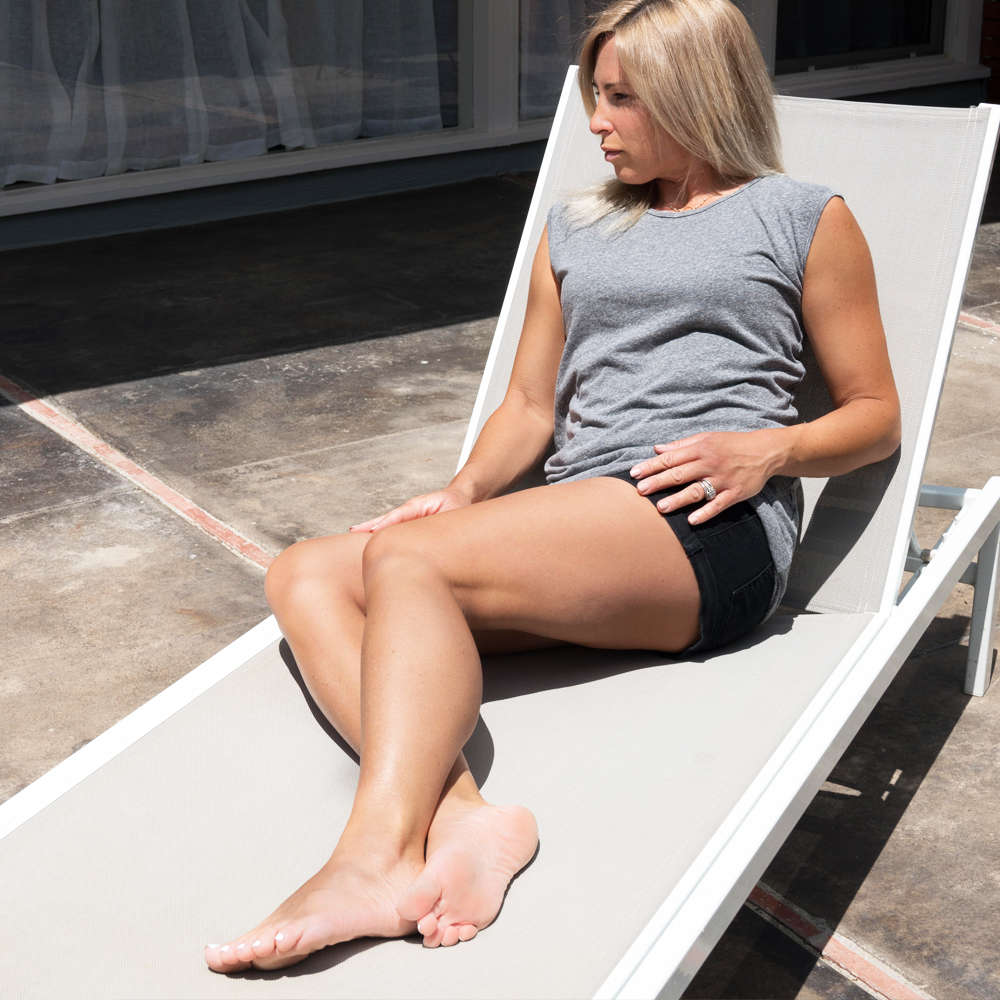 Slouchy Tunic - Heather Grey
Longer length, finished with 3/8" binding around the neck and armholes, this tunic is a perfect layering piece. As with all our women's pieces, this piece has been washed to give a super soft finish.


Tri-blend Heather Grey 50% Polyester, 40% Cotton, 10% Rayon / Made in USA / Pre-Shrunk
Shop Now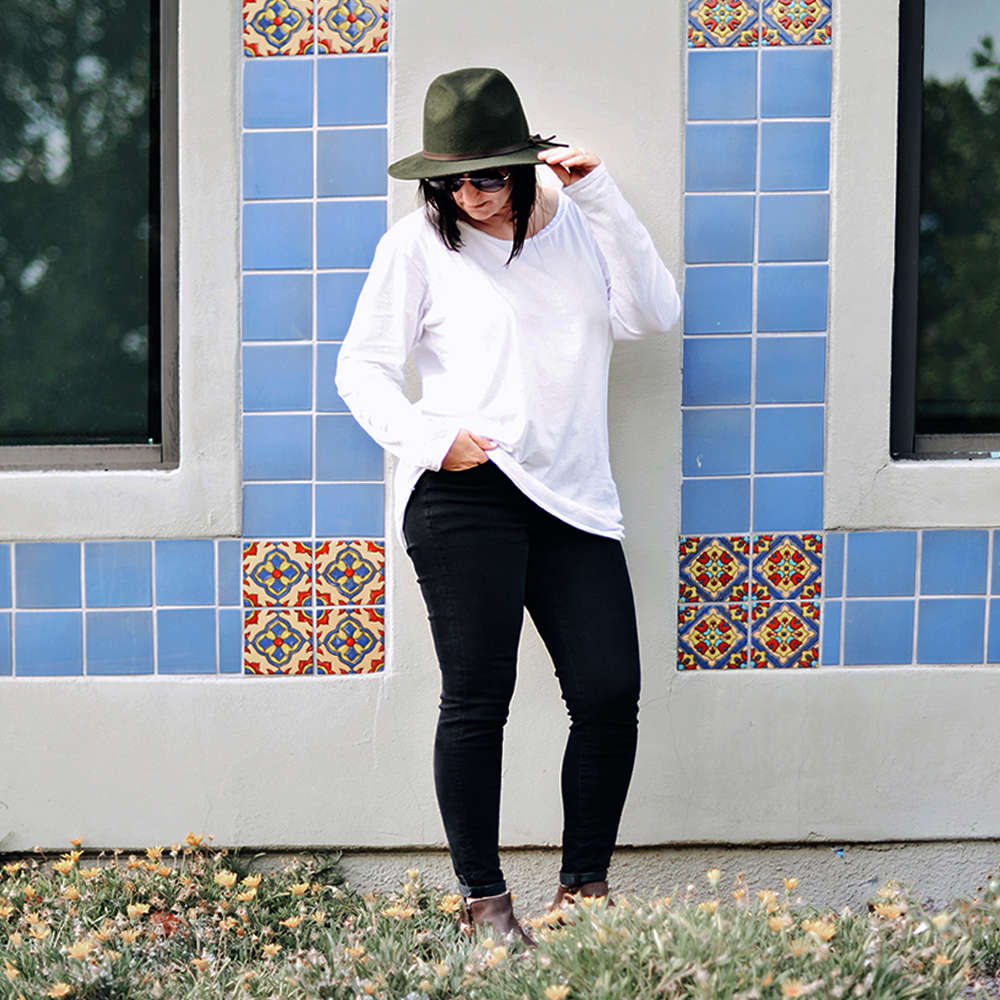 Similar to the Slouchy SS Tee, but with a longer body and long sleeves for cooler days. This tee has raw hem and finished sleeves, and a slightly larger neck opening that is not too low so you can wear it with ease. There is neck tape for comfort, and a 1/4" coverstitch finish around the neck opening for enforcement.


100% Cotton / Made in USA / Pre-Shrunk


Shop Now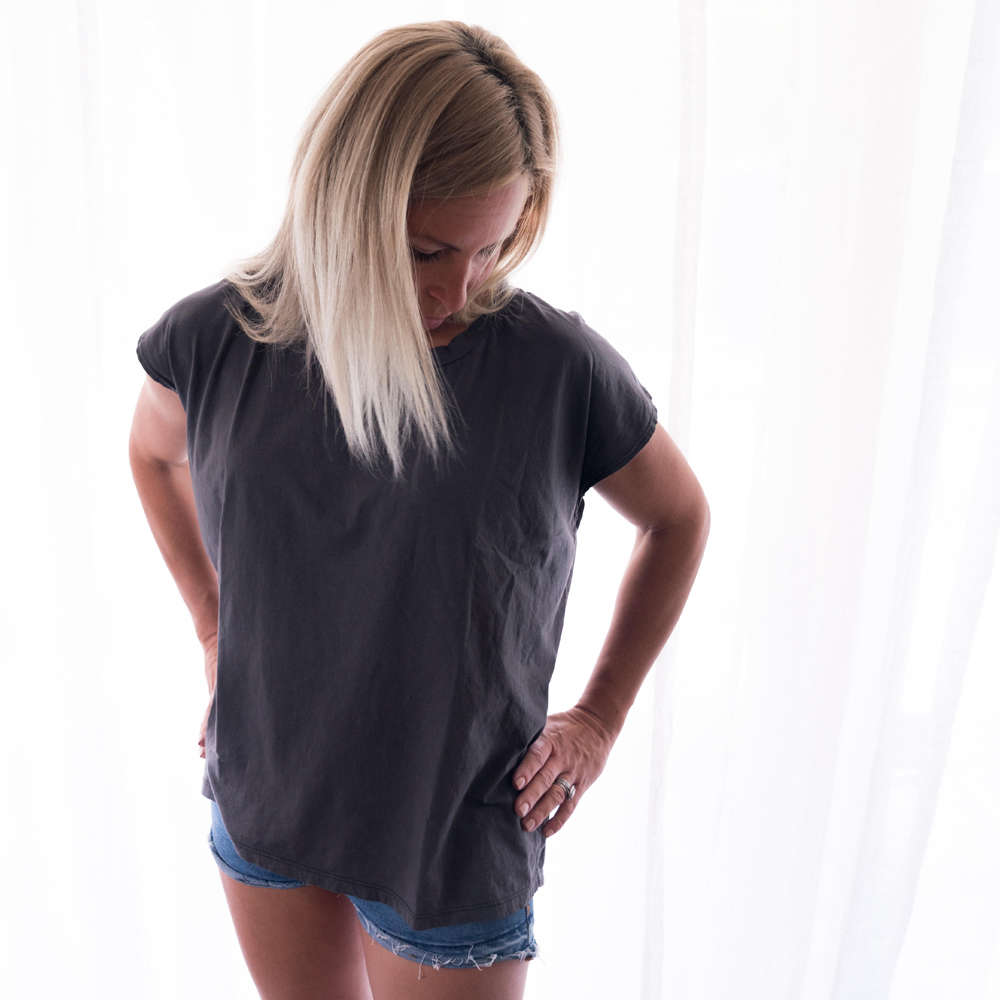 Oversized Cap Tee - Charcoal
A very simple basic, this cap tee will become a favorite for everyday wear around town. This tee has a looser fit around the bodice, and perfect size armholes for ease of movement.


The tee has a slight tailed back hem, which is finished with 1/8" coverstitch, just like the sleeves. Neck opening is a regular crew neck without any topstitching to give a more laid back look.


100% Cotton / Made in USA / Pre-Shrunk


Shop Now