FW17 | The Standard Collection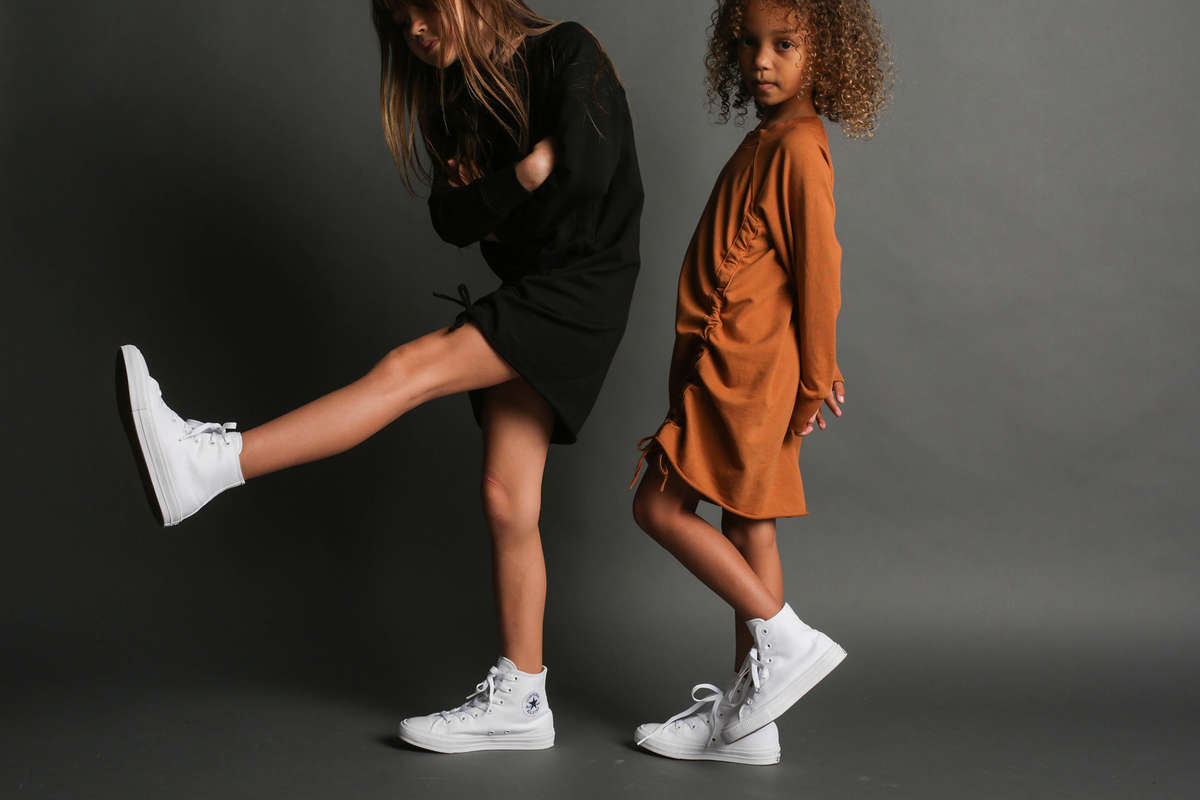 The Standard Collection | FW17
This season we went back to some classic silhouettes, with all comfort and quality you've come to know and expect from us, plus a few pieces that just kicks some serious heiney -- that's how you spell it, right? ;)

That'd be the dress just to the right here, the Strap Sweat Dress. Leave the draw cords long, and the dress drapes simply with a raw hem finish. Pull on the draw cords, and you get a totally different look.

One dress, many looks. Life is good, isn't it?
Want to get 15% Off your first order? Click Here!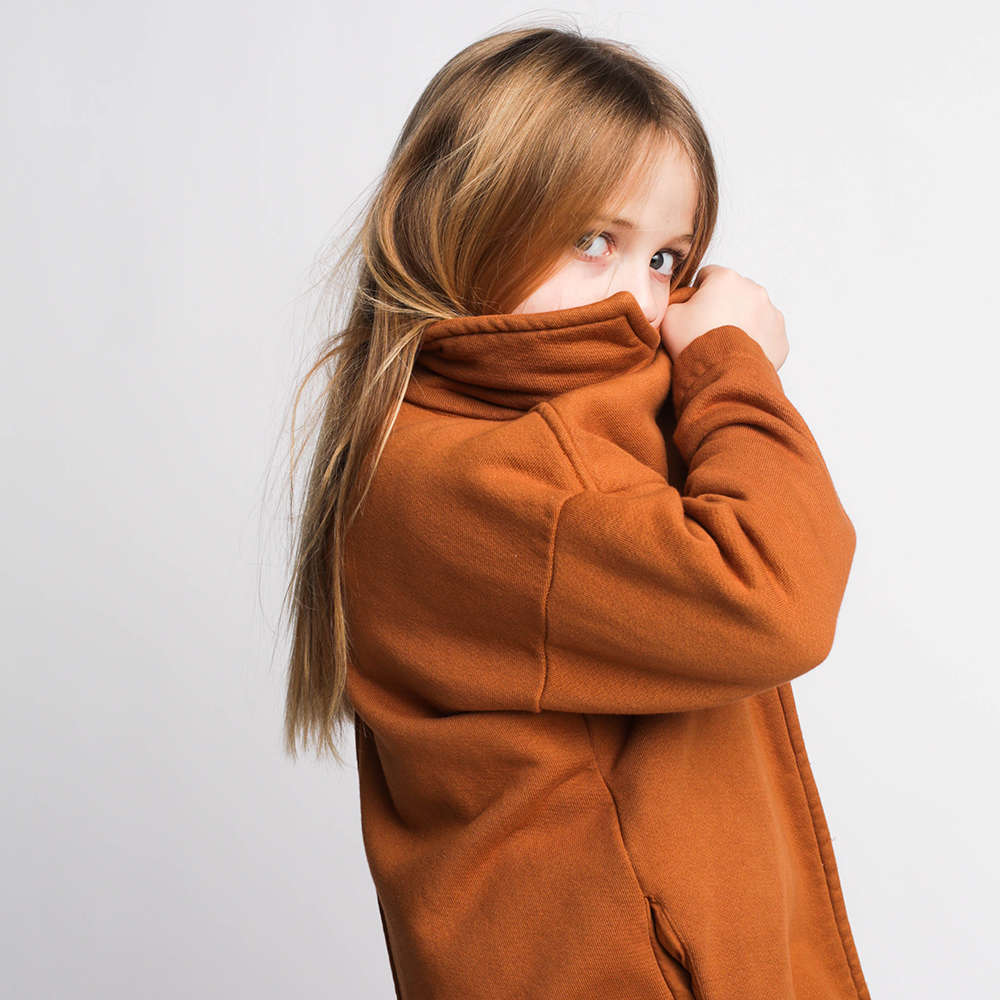 In addition to the quality 100% compacted combed cotton and our exclusive 3-end 100% cotton fleece, we added a few new fabrications that we totally love.

You'll see our french terry in cotton/lycra, that gives a seriously smooth and luxurious feel. Plus some speckle black and speckle greys for a little pop.

And, these are always finished with a "smooth as butter" hand, so your kids will always love wearing our pieces--they know what feels good.

Happy kids, happy parents. Now where's that easy button?

Want to give us a try? We make that easy for you too!
Yes, Get me my 15% Savings!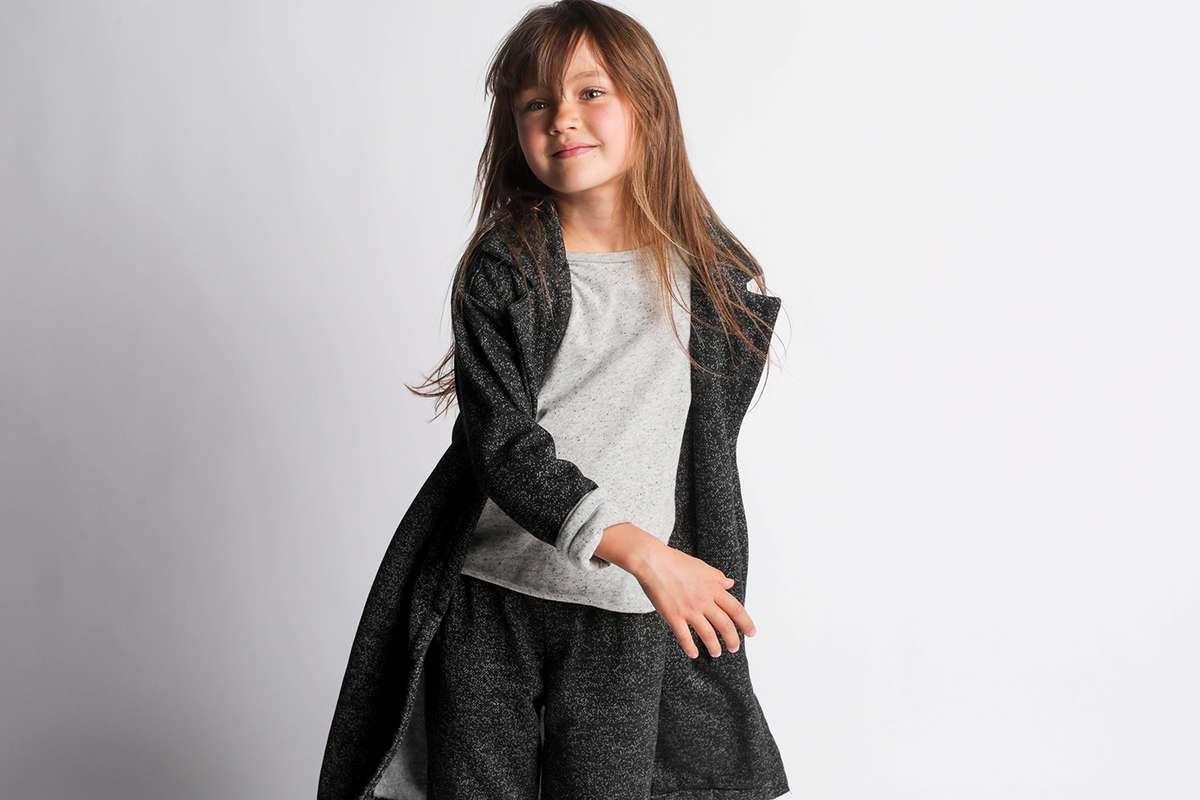 Long Coat - relaxed cool for the long haul
Sephy looks effortlessly cool in our black speckled long coat, with a double layered front lapel for support. It's an easy throw on piece for the fall.

This coat, like many of our pieces, has oversized shoulders, giving it a slouchy and casual look. That also means many many years to grow into. Win-win, right?

Roll up the sleeves or let it pull over the hand, it'll look cool however you wear it. Just as we intended.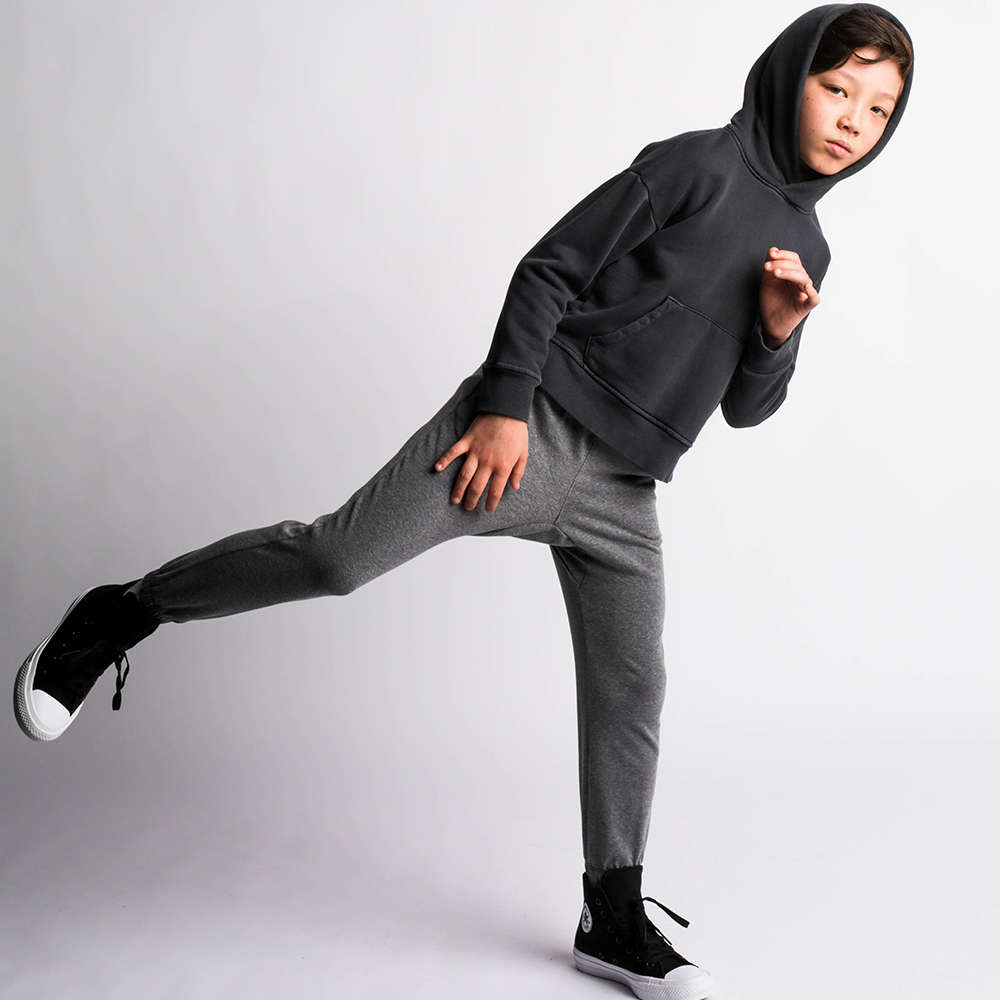 Hard Decisions? Not with Us!
It can be tough, even painful sometimes when you're looking online for that perfect piece that checks all of the boxes of style, comfort, quality and value for your little ones.
We get it. We're online a lot too and it's not always easy. Especially with all the new online stores popping up all the time and no one to tell you whether that brand is legit or not. And let's not even get started on all the different styles you see on Instagram!
We thought of all that when we designed each piece, so the search for a modern and cool piece can actually be fun. And even more so when your kids get compliments on their style when you're out and about. Yes, that'll happen and you'll feel ecstatic too!
We're not going to convince you. I'll let these people do the talking for us. Go ahead. Take a look at what
our customers have shared
. And some
press
too.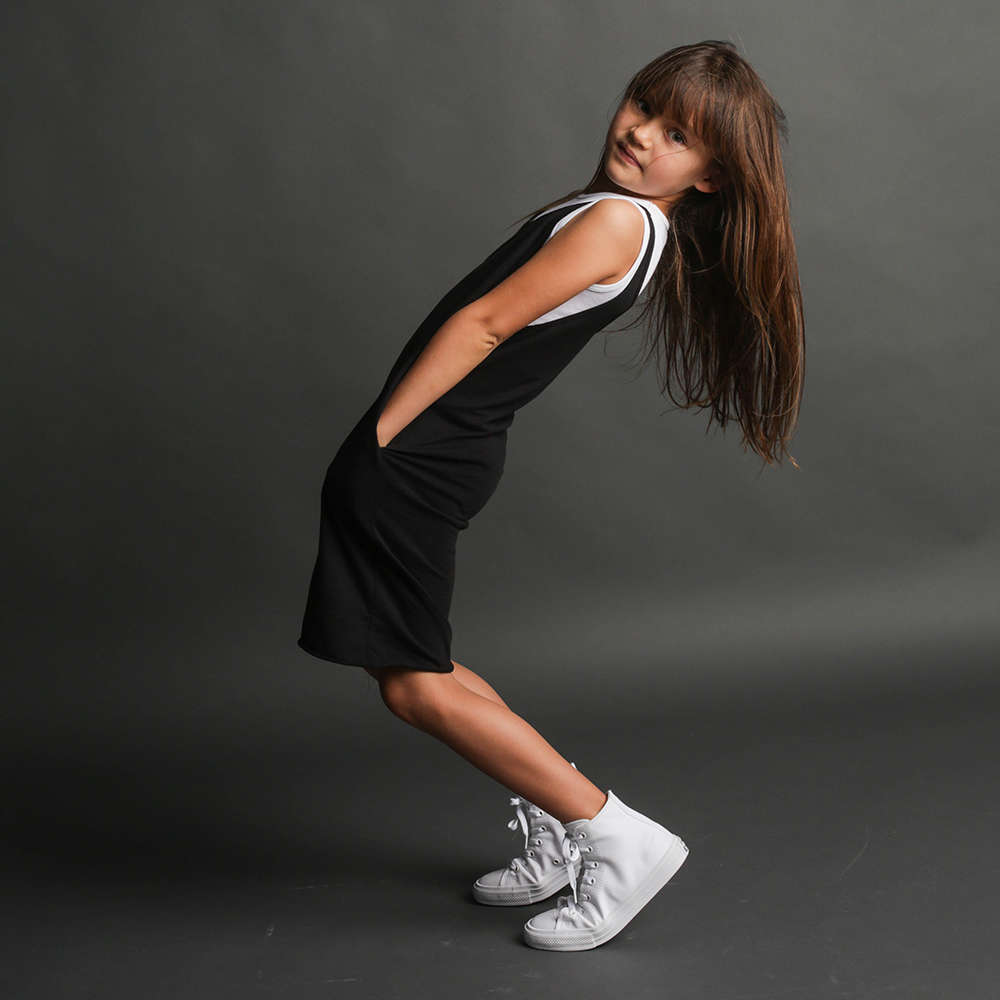 Slip Dress - deceptively simple
Moms have been asking us for more dresses for a while, so we thought a standard piece that all the girls should have is this easy to style dress.

With narrow straps, and a raw hem, we actually designed this with a lower cut front and higher back so it can be worn either way. Can't go wrong either way.

Throw it over our rib tank or worn over a long sleeve tee, the slip dress adds a nonchalant cool without breaking a sweat.

If you've never bought a piece from us, here's a little bribe *cough* to maybe get you over the line. But if not now, no worries. We'll be here whenever you're ready.

Just fill out the form below and tuck that discount code away. It'll be good forever. And you can be looped in for all our latest styles and news and other stuff that we hope you find valuable.
Sign Up to Get Your 15% Discount Code and be the first to Shop FW17!


(We'll also send you updates on the latest and greatest when we have them, cool?)